Search Engine Optimization
Introduction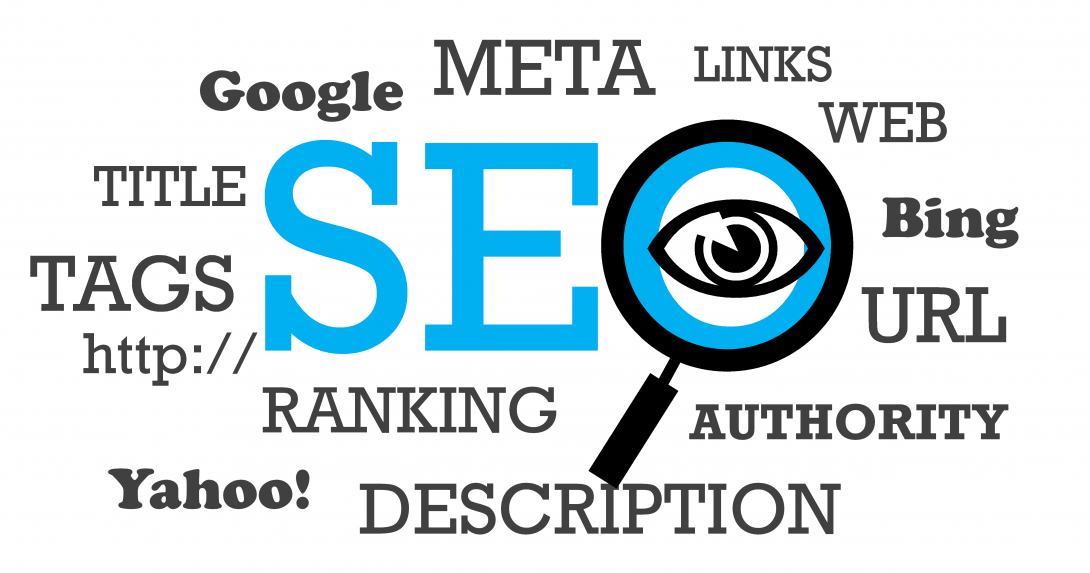 SEO — the processes that can improve the quality and quantity of website traffic from search engines to your website or a page on it. Search engines like Google, Bing, Yahoo and others "crawl" the internet to find details about your site to appear in search results and determine how relevant your content is to the terms the user typed into the search.
Search engines do not crawl every site and page every day. It can take days or weeks for search bots to find your new site or content. Below you will learn the multiple ways that you can influence how quickly and how well search engines find your content.
We are focusing here on Google Search Engine optimization since it is by far the most used search engine, with various sources reporting between 82 and 93 percent of search traffic worldwide.
The most important factor in improving your SEO is to create compelling content that answers the searcher's query.
It's All About the Content
People search using key terms that they associate with the content they seek. Know what keywords are used by the audience you are trying to reach and use those terms in your writing. This is as important in creating a unique title for each page on your site as it is for the content on the page.
Keep in mind that Google is looking for a balance between keywords and everyday language. This means that your content should be written in such a way that it flows naturally. Think in terms of primary keywords and secondary keywords. For example, in a Text block, you may use a primary keyword as the title and secondary keywords for section headers. Just make sure that your use of terms is not forced.
Many users structure their search queries like questions, using how, what, where, why terms. Use these words within your content in a conversational tone.
Refresh your content on a regular basis. You may want to set a schedule for reviewing and updating content, whether it is to add new content or rewrite it to make it more relevant to users.
Use Red's SEO field on your pages

All page templates on Red include an SEO field that allows you to write a custom meta description for your page.
The Meta Description is a snippet of up to about 155 characters – a tag in HTML – which summarizes a page's content. Search engines show the meta description in search results. Using relevant keywords in the description can significantly improve the chances your site will show in search results.
As shown in the search result example, the key elements are:
The Page Title for your site
The URL for your site
The Meta Description for your site
If you do not create a unique Meta Description, the text that shows in the search result for a page is either automatically pulled from the "Intro Text" body field, or the first text that Google's search crawlers find on the page.
Using Site Maps for SEO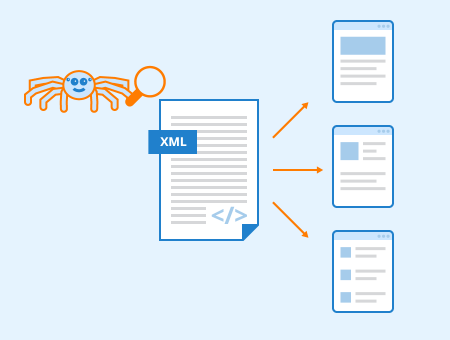 As Google notes in its help center: "A sitemap is a file where you provide information about the pages, videos, and other files on your site, and the relationships between them. Search engines like Google read this file to more intelligently crawl your site."
A plugin on Red, XML-Sitemap provides the ability to create your sitemap. To create site maps of your site, in your dashboard go to Settings > XML-Sitemap. Within the plugin, you will be able to generate sitemaps specifically based upon your criteria and then submit them to the different search engines via Webmaster tools to improve search rankings/up-to-date indexing.
We recommended updating these default "Sitemap Content" settings in the plugin:
In the "Basic Options" uncheck "Include sitemap in HTML format"
Uncheck Include posts — this refers to the default WP post type which is not used on Red
Include your preferred Custom taxonomies and Custom post types
Additional settings can be changed based on your preferences.
How to request Google crawl your site
Google's Search Console tools and reports help you measure your site's Search traffic and performance and fix issues.
To get started in Search Console, you need to verify ownership of your website. To verify Red sites, you do this based on the Google Analytics ID or Tag Manager ID as entered in Theme Settings in your dashboard.
Once you verify ownership of your site, go to Sitemaps to add the URL of your site's sitemap found on your site in the XML-Sitemap tool. It will be https://your-site-URL/sitemap.xml.
In Search Console:
To crawl the entire website, go to Sitemaps and add your sitemap URL.
To crawl a specific page, use URL Inspection and click Request indexing on the inspection result page for the URL.
Accessible Content is Search Friendly
Links
Not only do "click here" and "read more" link text create accessibility issues, they have no value to search engines. Relevant descriptive text with keywords for your link will improve your search engine rankings as well as the ranking of the linked page.
Alt Text
When you create informative alt text for visual and video media, search engines will find that text which can add to the relevance of your site in search results.