1. What Is Red?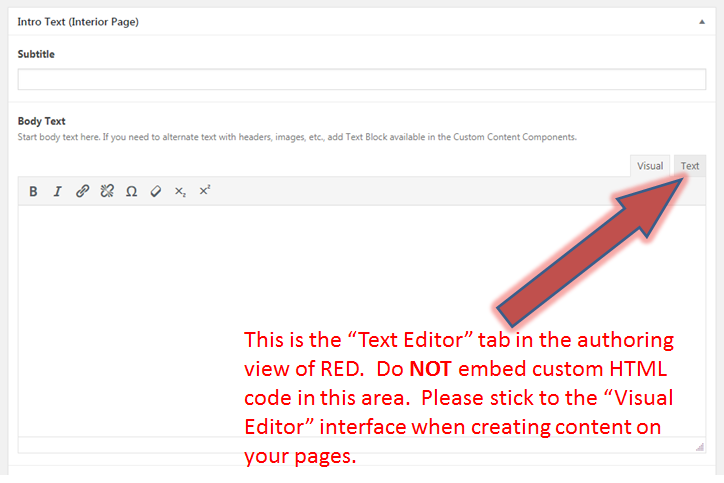 RED is a WordPress multisite with a single custom theme. In layman's terms, you ask? RED is a simplified interface for creating accessible websites, usable content, and a unified UIC brand.
It is very much "plug and play" in the fact that users can assemble the content of their page using multiple posts or components that work like the building blocks of your site to create a site looking professional in no time. So feel free to tinker with your site in any way you see fit before it goes live. If you attempt to alter the HTML code in the text editor section (see image to the right)– that HTML will be stripped out when you save your changes to protect the RED platform and the brand standards, accessibility and usability of your content. If you have any specific customized HTML needs, please contact us via webform.
Content is created and displayed by utilizing "components" and "posts," custom-tailored for use on RED sites. Check out the links below to see how the components and posts look and function live on a site.
The UIC Red Team is constantly updating and creating new components for use within the system.