Landing and Internal Pages
Landing Pages
Landing Pages are the first pages of a section in your website. All of the pages that are links in your main navigation bar should use the Landing Page template.
In Type A websites, the header image is set as 1440 px x 600 px. Type B websites have the option of using a header image with a size of 1440 px x 166 px or no image, in which case a preset color gradient will show behind the page title. See examples below of the color gradients based on theme options.
In addition to the header image options, the Landing page header area includes required Subtitle and Body text fields.
Landing Pages can also be set as the "home" of a sub-unit.
Setting the Page template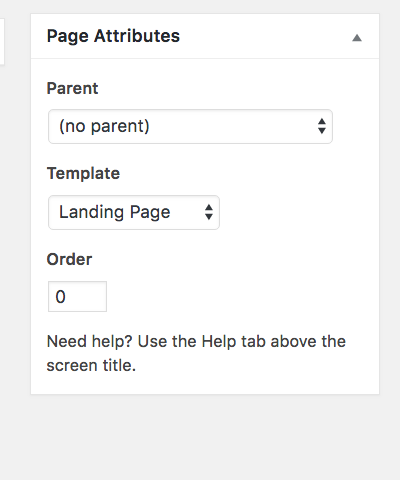 In order to identify your page as a Landing page, you need to change the template for your new page. All pages are set by default as "Default Template" which is used for basic internal content pages.
When you add a new page that will be a Landing page, go to the Page Attributes > Template and select "Landing Page" from the drop-down menu. You do not need to change the Parent attribute since the default setting of (no parent) sets the home page as parent, the appropriate setting for your Landing page.
Enabling Page Privacy through Bluestem Authentication
Users can set pages (not including the Splash or Homepage) to be viewable only to visitors with UIC NETID credentials.  This privacy feature is activated on a site by site basis.  When the feature is activated, users can set individual pages to be hidden behind a UIC NetID authentication wall and create a customized wording message to visitors attempting to access those restricted pages.
In order to achieve this, site admins must first reach out to the RED Team (via the contact us form) and request that the Require NetID Authentication be enabled for their site.  After the RED Team has enabled this on your site, you can go in to the edit area of each page (just beneath the "Attach Billboards" area) and select the checkbox next to "Require NetID Authentication."  After updating the page edit, anyone not logged in with a UIC NetID will be prevented from accessing that specific page.  Just be aware that ANYONE with a UIC NetID can access these pages and the restriction cannot be curated to specific UIC NetIDs.  Also, the Homepage and Splash page CANNOT be hidden behind a NetID Authentication.
Internal Pages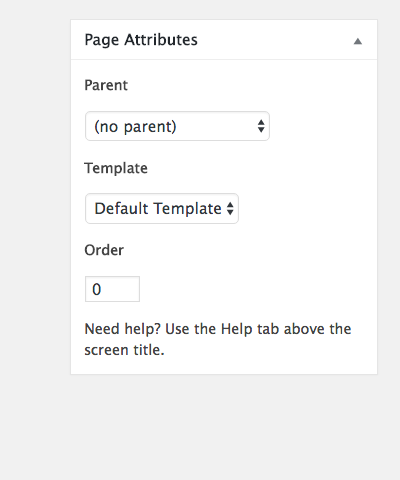 Internal pages — which use the "Default Template" — are basic content pages that have a Landing Page as its "Parent" page. Select the appropriate Parent page in the Page Attributes settings on the page. This page is an example of an Internal page.
These pages do not use header images or gradients at the top of the page. Similar to Landing pages, there is an "Intro Text" element, with optional subtitle and image fields, and a required text field.
Other page templates include Contact Page, Directory Page, News Listing, Event Listing. Each template has unique characteristics and components customized for their intended content.